ROLE: Project management, lead web campaign creative direction and concepting.
PROJECT: Creatively manage web campaign to launch new TechControl feature on the Golf A Model series and highlight its benefits to users, while aligning the rest of the John Deere Golf website to direct users to the campaign. Coordinate with marketing, copywriters, designers and external video editors and developers to create an interactive responsive web design piece with the purpose to educate users on the TechControl's ease of use.
NOTE: John Deere logo is property of John Deere and is not owned by Stephanie.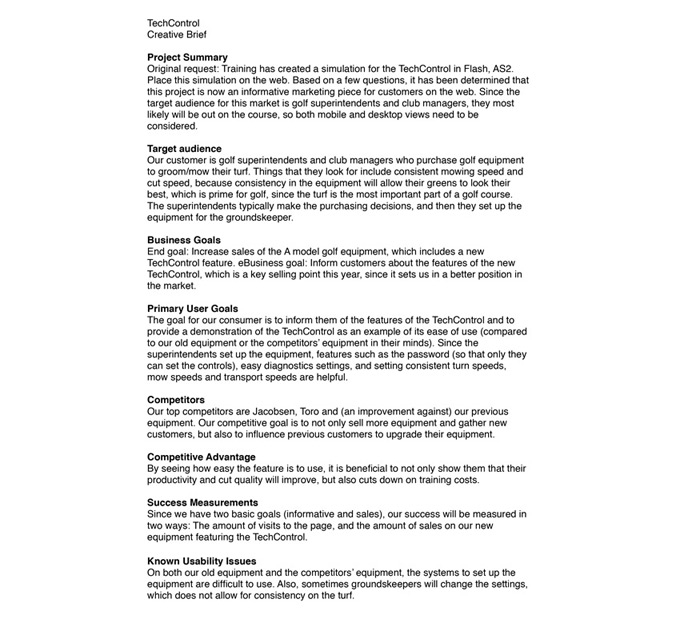 CREATIVE BRIEF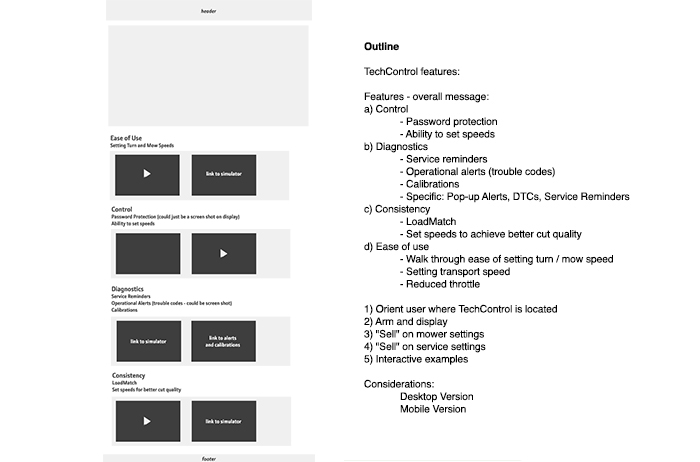 INITIAL PROJECT OUTLINE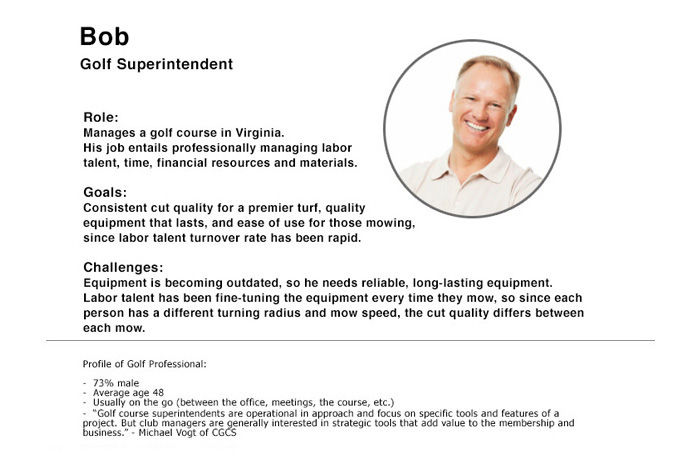 PERSONA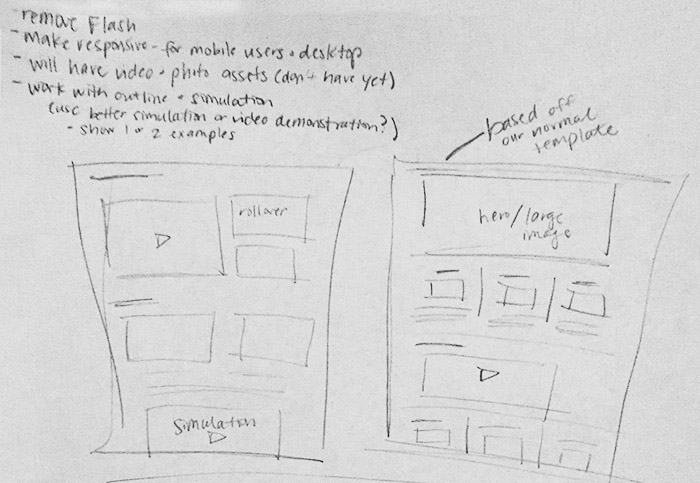 SKETCHES FOR FIRST ROUND OF MOCKUPS ON DESKTOP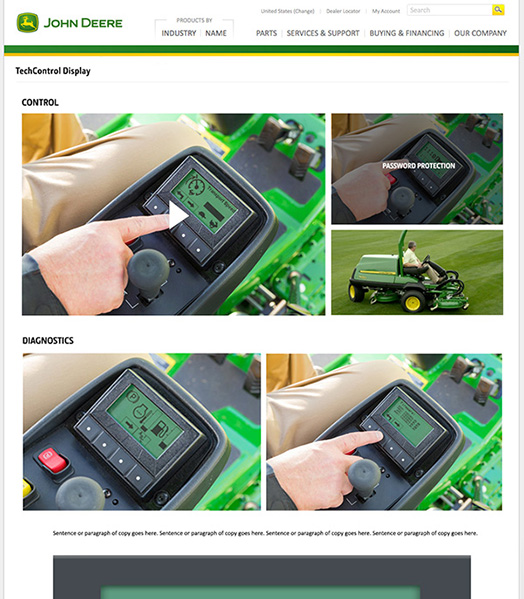 FIRST ROUND OF MOCKUPS FOR DESKTOP VIEW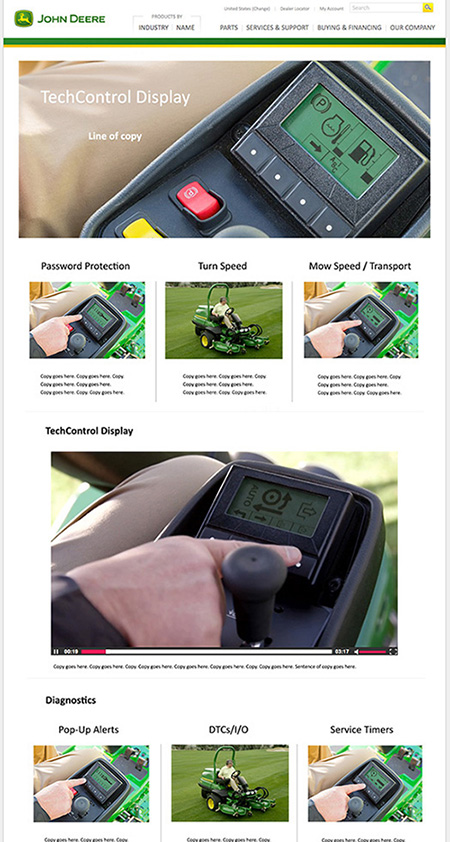 FIRST ROUND OF MOCKUPS FOR DESKTOP VIEW
SKETCHES FOR RESPONSIVE SITE

RESPONSIVE DESIGN WIREFRAME FOR DESKTOP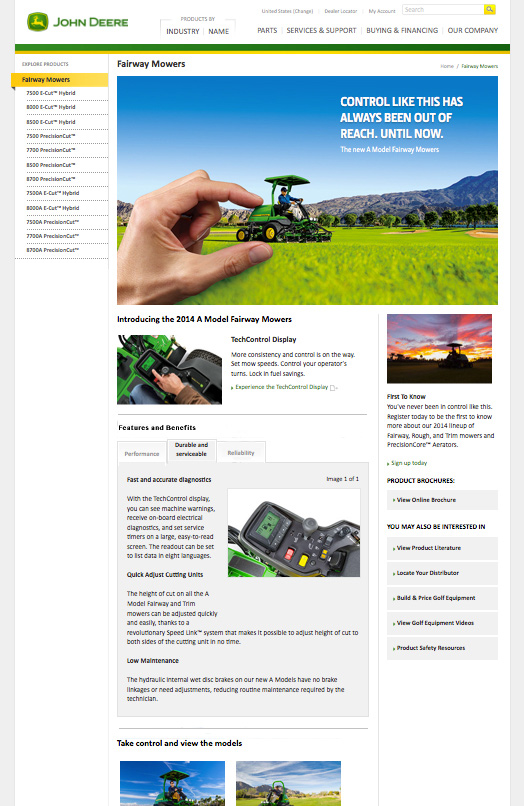 GOLF HOME PAGE - DIRECTS USER TO TECHCONTROL EXPERIENCE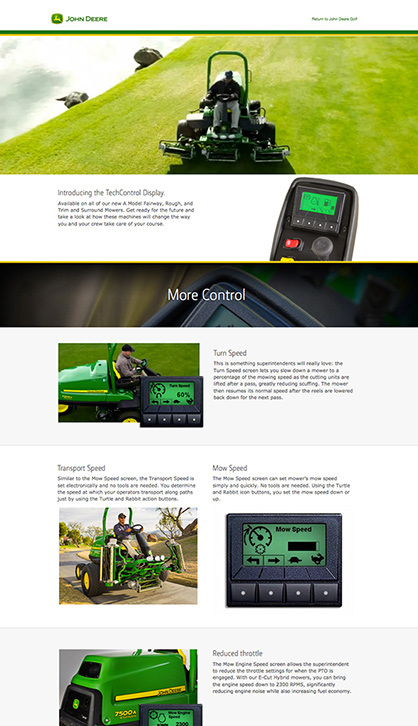 FINAL DESKTOP VERSION OF RESPONSIVE TECHCONTROL SITE
---